E-learning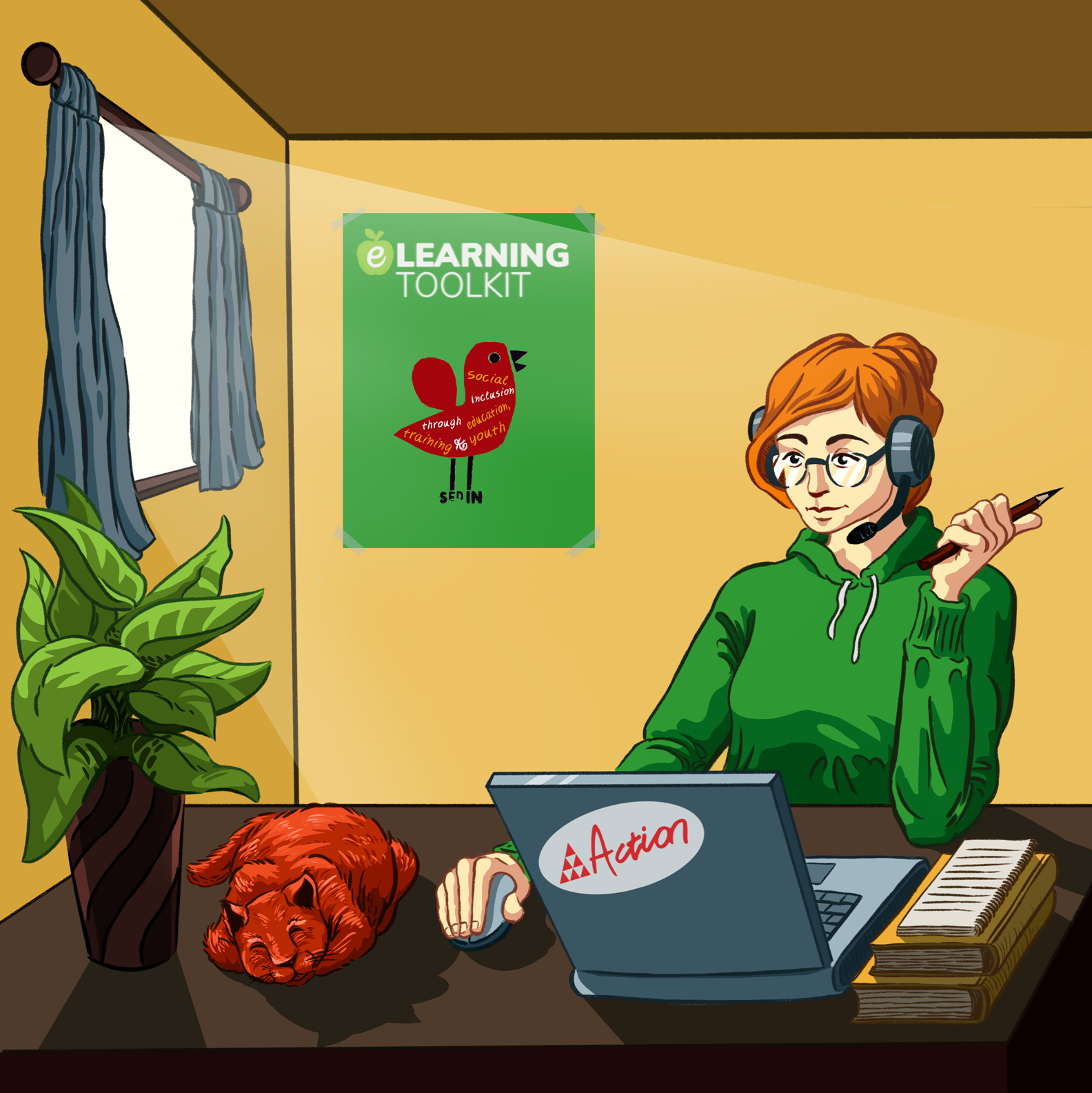 The e-learning course of the SEDIN project is addressed mainly to elementary school teachers and aims to develop their skills in relation with the use of the Montessori Method and the Creative Learning Method in schools with an increased number of children from migrant and refugee background.
It is an asynchronous e-learning course which has a comprehensive duration of 40 hours. It is divided into two parts, one related with the Montessori Method and the other related with the Creative Learning Method. Here you can see the complete structure of the course.
In the e-learning course you will be able to study the relevant theory as well as practical examples of implementation. You will receive additional resources and material that you can use directly in your classroom.
In order to complete the course, you will need to reply to 11 open questions related with the potential implementation of the methods in your classroom, to develop an educational scenario on the basis of these methods and then implement the scenario to your classroom and report on this implementation by completing the teacher's log.
The course is organised through a dedicated e-learning platform and is monitored and followed by a tutor.
More than 1.000 teachers have already participated in the course. Here are some of their comments:
"Thank you very much for your understanding and cooperation. The opportunity for a better acquaintance in practice with the material of Montessori, which I was always looking for, was valuable to me. I think that some principles I already apply in my class and many of them I hope that I will be able to apply in the future. I want to continue a training for more acquaintance and familiarity with the material and the principles of Creative Learning and again thank you! "
"You were a light to me because I believed in these methods but I couldn't support them and I was constantly looking for them. Thank you very much!"
"I've always been a supporter of the Montessori method and Creative Learning and I've been trying to incorporate it into my teaching. As a child I always wished the lesson could be more interesting in some way. With the right tools we got from the SEDIN project, I was doing what I was looking for as a child! I was able to arise the interest and imagination of my students, their free expression, the cooperation of the whole class as a group and the joy of feedback that my teaching can be fun and instructive at the same time. .. "
In case, you would like to attend this course, please complete the application form here.